Leather Jacket+Polka dot Sheer shirt+Wide Brimmed hat...&you can never go wrong with a 70's feel.
Gothic and lady-like.Only a chick like Ruby can pull this off.
Aaaaaahhh...my Kills queen.Alison Mosshart always maintains that tom boy cool which makes her so appealing as a fashion inspiration.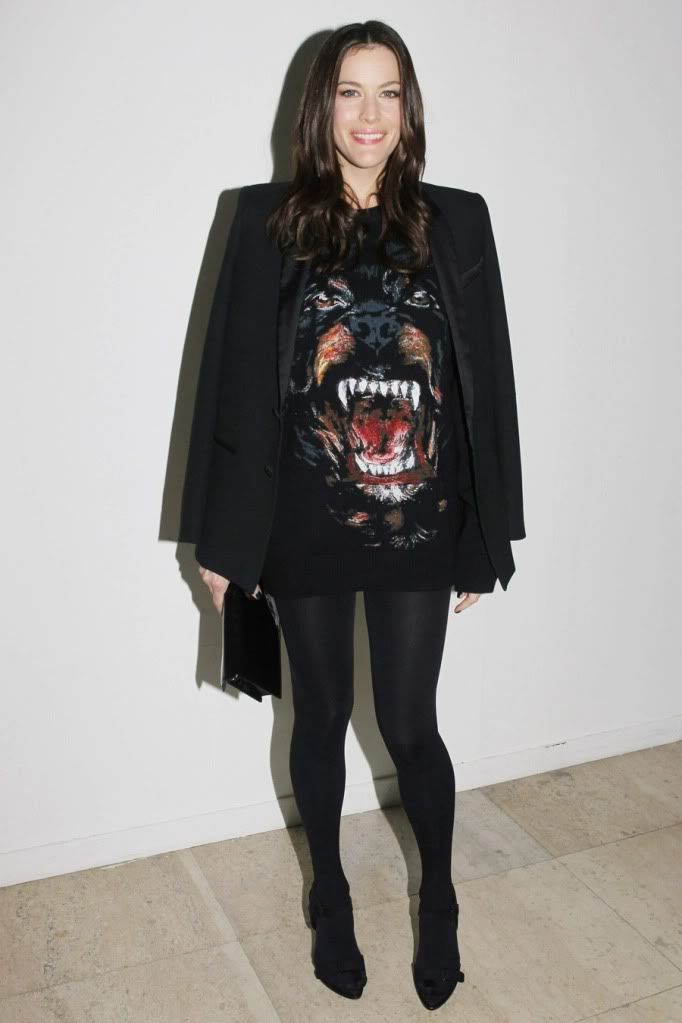 That Givenchy sweater....its fucking fierce....and she wears it with such subtlety too.
Anything cotton,summery and this baby doll-ish always gets a thumbs-up in my blog.